Why travelers trust Business Travel Accident (BTA)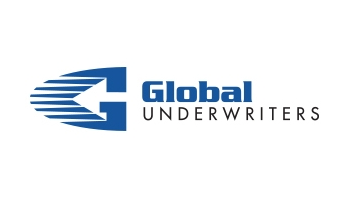 Many U.S. companies and corporations choose to minimize the potential liability they face in regards to employees that travel by purchasing Business Travel Accident (BTA) Insurance. Travel has become an absolute necessity in our new global economy. The core components of BTA insurance is accidental death and dismemberment however medical benefits (Accident & Sickness) may also be included. Some policies can even be amended to cover on-premises (at the office/factory) coverage. Premiums are paid by the employer, but benefits are paid directly to employees or their beneficiaries.
Coverage for employees traveling on domestic & international business
Accidental Death & Dismemberment
Accident Medical
Out-of-Country Medical
24-Hour Travel Assistance

Employee/Non-Employee Groups
Emergency Medical Evacuation
Business & Pleasure Coverage Available
Security Evacuation
The global marketplace puts incredible demands and uncertain risks on today's business travelers. Businesses, corporations, and international organizations routinely send employees on sales calls, business meetings, training sessions, and conferences around the world. Unfortunately, the political climate in certain regions of the world is unpredictable at times and presents real threats and concerns for business travelers and their employers or group organizers. Contact one of Global Underwriters international experts before an employee or member of your group is injured, threatened, or finds oneself in a crisis situation. With over 50 years of experience and expertise in the insurance market, we deliver sound insurance solutions for any travel or international risk.
Business Travel Accident Insurance is an inexpensive but valuable benefit that supplements any employee benefit program. This plan provides protection for employees who travel on business domestically or internationally, foreign employees of U.S.-based businesses and U.S. employees on offshore assignments. This world class protection is designed to offset the risk and potential loss of a key employee(s) and to compensate families of employees for their loss of income due to accidental death or permanent disability of a loved one. Coverage can be customized to fit the needs of most groups and non-employee groups are eligible for this type of plan – give us a call.
Coverage Highlights:
Accidental Death & Dismemberment
Permanent Total Disability Benefit
24-Hour Business And Pleasure or Business Travel Only
Emergency Air Evacuation
Repatriation or Remains
24-Hour Travel Assistance Services
Available on a group and individual basis
Optional Enhancements:
Kidnap, Ransom
War or Acts of War
Domestic Accident Medical Coverage
Out of Country Medical
Political Evacuation
Natural Disaster Evacuation
Trip Cancellation, Delay, and Interruption
---
Business Travel Accident (BTA) plan benefits
AD - Accidental Death
AD&D Accidental Death and Dismemberment
AD&D APTD Accidental Permanent Total Disability

24-Hour Business Only or 24-Hour Business & Pleasure
Principle Sum
up to $1 million
Per Person
Medical Benefits (Accident & Sickness)
Optional
Domestic and/or International
Med-E-Vac Coverage
Optional
Repatriation Coverage
Optional
24-Hour Assistance Services
Optional
War and Terrorism Coverage**
Optional
Kidnap, Ransom and Extortion*
Optional
Political Evacuation*
Optional
Foreign General Liability*

Optional

Foreign Workers Compensation*
Optional
* Separate applications are required.
** Complete the supplemental War Risk Questionaire
Eligibility information about this plan
U.S. Companies with Domestic or International Employees / Group Members
Not available to residents of European Union countries.
Business Travel Accident (BTA) plan costs
Business Travel Accident premiums are based on a number of variables: Total employees covered, estimated total travel days, benefits requested, coverage locations, and optional coverages requested. Please complete the PDF application and fax to 1-402-343-9959 for a quote.
Quote & Buy