Why travelers trust Defense Base Act Insurance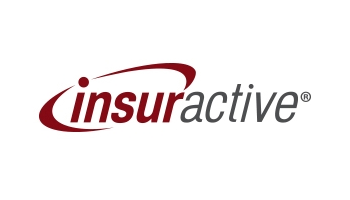 Workers compensation for contractors is mandatory under the U.S. Defense Base Act (DBA) of 1941. This coverage applies to both U.S. workers and any foreign subcontractors who are not covered under their own country's workers compensation laws. The U.S. government requires that employees hired by contractors and subcontractors to work on international government contracts be protected by DBA coverage, regardless of their assignment and/or location.
Federal law requires all U.S. government contractors and subcontractors to secure workers' compensation insurance for their employees working overseas.
The Defense Base Act (DBA) covers the following employment activities:
Working for private employers on U.S. military bases or on any lands used by the U.S. for military purposes outside of the United States, including those in U.S. territories and possessions;
Working on public work contracts with any U.S. government agency, including construction and service contracts in connection with national defense or with war activities outside the United States;
Working on contracts approved and funded by the U.S. under the Foreign Assistance Act, generally providing for cash sale of military equipment, materials, and services to its allies, if the contract is performed outside of the United States;
Working for American employers providing welfare or similar services outside of the United States for the benefit of the Armed Forces, e.g. the USO.
If any one of the above criteria is met, all employees engaged in such employment, regardless of nationality, are covered under the Act.

Here are a few examples of typical rates we have seen for following labor categories.
Rates listed are estimates only and are non-binding. Please submit an application to receive a quote/offer for DBA for coverage.
SERVICE: $3.50/$100 "White collar" workers such as Engineers, IT Consultants, and Administrative type office workers
CONSTRUCTION: $4.25/$100 "Blue collar" Carpentry, Electrical, Plumbing, Concrete, Asphalt, Day Laborers, Heavy Equipment Operation or Maintenance
SECURITY: $10.00 /$100 Personal Security Detail (PSD) and Static or Convoy Guarding Personnel or Property
AVIATION: $17.00/$100 Pilot and Crew of any aircraft
---
Defense Base Act Insurance plan benefits
The Defense Base Act provides disability and medical benefits to covered employees injured in the course of employment and death benefits to eligible survivors of employees killed in the course of employment. Compensation for total disability is two-thirds of the employee's average weekly earnings, up to a current maximum of $1,436 per week. Compensation is also payable for partial loss of earnings.
Death benefits are paid at the rate of one-half of the employee's average weekly earnings to a surviving spouse or one child, or two-thirds of average weekly earnings for two or more eligible survivors up to the current maximum weekly rate. The Defense Base Act also incorporates the LHWCA's (Longshore and Harbor Workers' Compensation Act) provision for payment of reasonable funeral expenses not exceeding $3,000.00.
Permanent total disability and death benefits may be payable for life, and are subject to annual cost of living adjustments. The LHWCA minimum benefits rate, however, does not apply to DBA claims.
The injured employee is also entitled to medical treatment by a physician of his/her choice, as the injury may require.
Eligibility information about this plan
Who Requires DBA Coverage?
Any employee working on a military base or reservation outside the U.S.

Any employee engaged in U.S. government funded public works business outside the U.S.

Any employee engaged in a public works or military contract with a foreign government which has been deemed necessary to U.S. National Security.

Those employees that provide services funded by the U.S. government outside the realm of regular military issue or channels.

Any employees of any sub-contractors of the prime or letting contractor involved in a contract like numbers 1-4 above. Information Courtesy of AIG WorldRisk
What are the consequences of not carrying DBA Coverage?
Failure to obtain DBA insurance carries stiff penalties. All government contracts contain a provision that requires bidding contractors to obtain necessary insurance. Failure to do so will result in fines and possible loss of contract. The additional and most severe penalty is that employers without DBA coverage are subject to suits under common law, wherein common law defenses are waived. In other words, the claimants or their heirs need only file suit and do not have to prove negligence. Lastly, all claims may be brought in Federal Court and are against the insured directly.