Why travelers trust Safe Travels USA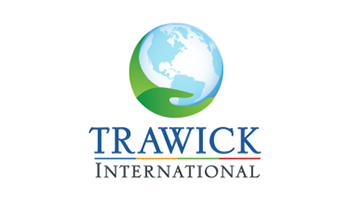 Safe Travels USA is a PRIMARY temporary accident and sickness medical coverage. It covers Non US Citizens while traveling to the USA and then going to other countries. Covers Unexpected Recurrence of a Pre-existing condition up to $1,000. Covered en-route to USA and in countries while on the way to the USA or the way home as well as countries on the itinerary. Coverage can initially be purchased for a minimum of five (5) days up to a maximum of 364 days. If a minimum of 5 days is purchased, the coverage may be extended, at the rates in force at the time of extension.

This plan is not available to US Citizens, US Residents or US green card holders in the USA or US green card holders traveling to the USA. This a brief description of the important features of the plan. This plan includes both insurance and non-insurance benefits. The Policy contains a complete description of all of the terms, conditions, and exclusions of the insurance plan as underwritten by The Company.

COVID-19 EXPENSES are covered and treated as any other sickness AND LISTED IN THE POLICY. This is also stated on the VISA letter you receive with the order.
---
Safe Travels USA plan benefits
Benefits, Coverage, & Deductible Options
Accident and Sickness Medical Policy Maximum Choices: $50,000, $100,000, $250,000, $500,000, $1,000,000
COVID-19 EXPENSES are covered and treated as any other sickness
Deductible: In Network - $0,
Deductible: Out of Network Rates are based on choice of out of Network Deductible. OPTIONS - $0, $50, $100, $250, $500, $1,000, $2,500 or $5,000
PPO Network: First Health - see Resources tab for list of providers in your area
Telemedicine**: Covered (This benefit is not an insurance benefit.)
Urgent Care Co-Pay: $30 -If the $0 out of Network Deductible is chosen, there is no co-pay for Urgent Care.
Well Doctor Visit: Pays up to $75 - One Visit per person per policy period. The Well Doctor Visit must occur within the first 21 days from the effective date of coverage. To be eligible you must purchase at least 30 days of coverage initially.
Emergency Room Illness with no direct Hospital Admission: $200 Co-pay
Emergency Room Injury/Accident or Illness with direct Hospital Admission: Usual customary charge to the selected Medical Maximum
Trip Interruption: $5,000
Lost Baggage: $1,000
Accidental Death and Dismemberment: $25,000
Mental or Nervous Disorders: $2,500 per Policy Period
Physiotherapy/Physical Medicine/Chiropractic: $50 per visit per day; up to 10 visits per Policy Period
Dental Treatment: $250 per Policy Period (Injury and emergency alleviation of pain)
Evacuation, Repatriation, & AD&D
Emergency Medical Evacuation: 100% up to $2,000,000
Political/Natural Disaster Evacuation: $25,000
Repatriation of Remains: 100% up to $50,000
Local Burial/ Cremation: $5,000
Emergency Reunion: $15,000
**24/7 Emergency Assistance: Included (This benefit is not an insurance benefit.)
Pre-existing Conditions
Acute Onset of a Pre-Exisiting Condition: For ages up to and including 69 the limit is up to the Medical Policy Maximum purchased per Period of Coverage except for any coverage related to cardiac disease or conditions, which will be limited to $25,000 up to and including age 69 and $15,000 for ages 70 and above. Upon attaining age 70 Acute Onset benefits will be reduced to a Maximum of $35,000, with a $25,000 Maximum Lifetime Limit for Emergency Medical Evacuation. Provides coverage for an Acute Onset of a Pre-Existing Condition. Any repeat recurrence within the same policy period will no longer be considered Acute Onset of a Pre-Existing Condition and will not be eligible for additional coverage. A Pre-Existing Condition which is a chronic or congenital condition or that gradually becomes worse over time and/or known, scheduled, required, or expected medical care, drugs or treatments existing or necessary prior to the Effective Date are not considered to be an Acute Onset. This benefit covers only ONE (1) Acute Onset episode of a Pre-Existing condition. Sudden and Acute Onset of a Pre-Existing Condition Coverage expires upon medical advice that the condition and Onset is no longer acute or you are discharged from a medical facility. Please see certificate for more details.
Trip Protection, Companions, Baggage, & Optional Coverages
Optional Upgrades:
24-Hour AD&D: $50,000, $100,000, $250,000 or $500,000
Athletic Sports Coverage: Some Sports Covered (Refer to Optional Upgrades Rate Chart on the Brochure)
Return to Home Coverage: $50,000 (Up to 60 days - prorated)
Eligibility information about this plan
This Policy provides coverage to non-US citizens who reside outside the USA and are traveling outside of Their Home Country to visit solely the United States, or to visit a combination of the United States and other countries worldwide. This Policy is not available to green card holders in the USA.
Minimum 5 days of coverage up to maximum 364
Maximum age 89